Our products are market leaders and comply with the requirements indicated by the manufacturers of the equipment involved. We have a wide network of distributors in continuous growing, which allows us to be present in several countries on different continents.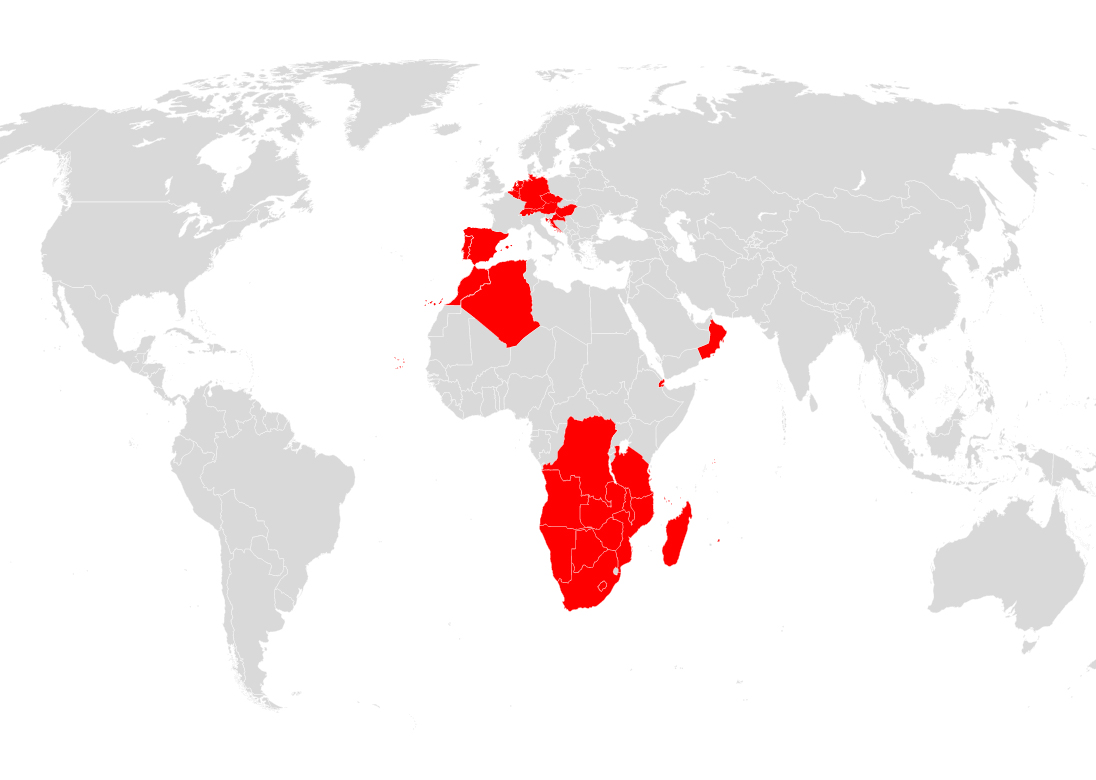 We currently have presence in Spain, Portugal, Germany, Austria, Switzerland, Netherlands, Czech Republic, Croatia, Belgium, Hungary, Algeria, Morocco, South Africa, Namibia, Angola, Botswana, Comoros, Lesotho, Madagascar, Malawi, Mauritius, Mozambique, Republic Congo, Saycheles, Tanzania, Zambia, Zimbabwe, Cape Verde, Djiboutui and Oman.
We have international presence in the municipal sector, including several seawater desalination plants with a capacity of over 100,000 m3/day, as well as in the industrial sector (mining, food and beverages, pharmaceuticals, construction, energy, chemicals, hospitals, etc.).
Write us for any enquiry about any of our products or services.
We will be happy to assist you

Contact
Adress:
Avenida Ciudad de Valencia S/N Parque Comercial Vera Plaza, 04621, Vera-Costa. Almería